Post-war Triumph Spotters Guide
If your are a new Triumph owner, you may be surprised at the number of other Triumph models that were imported into the US.
This page is meant to be a very general overview of these models divided by body styles. Click on the small pictures to see a larger view.
I am missing info and links for some models. If you can help, email me.
TR Models
TR1 (20 TS)1952, Was built to gauge people's response at the Earls Court Motor Show. It was basically a TR2 prototype.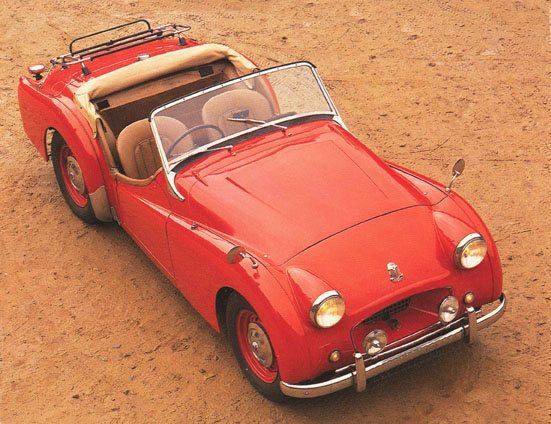 TR21953-55,
Production: 8,636
Engine: 1991cc-90bhp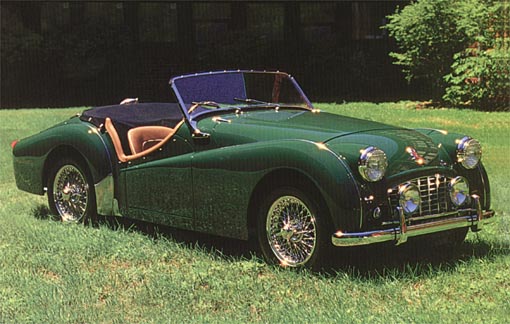 TR31955-57,
Production: 13377
Engine: 1991cc-95bhp,
100bhp on later cars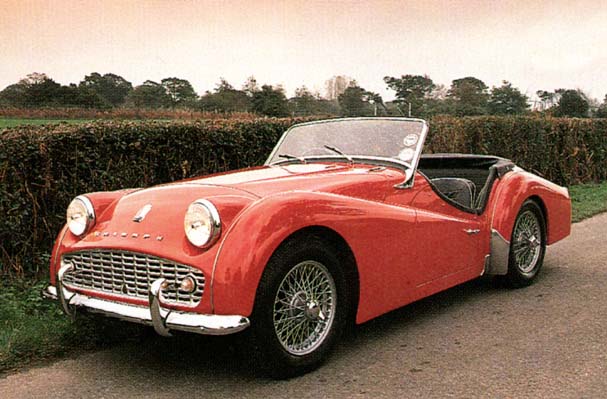 TR3A1957-62,
Production: 58309
Engine: 2138cc
TR3B1962,
Production: 3334
Engine: 1991cc #1-530-95bhp
2138cc #531-3330-100bhp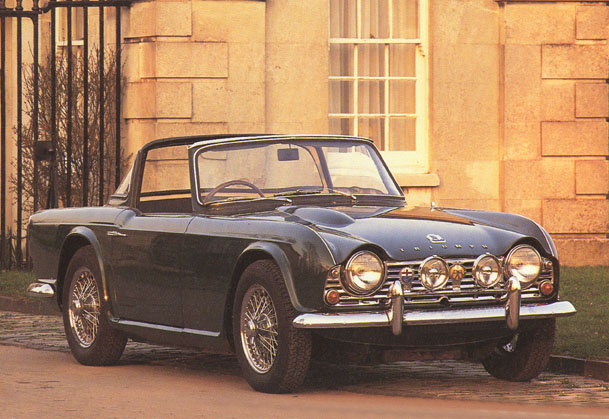 TR41961-65,
Production: 40253
Engine: 2138cc-100bhp
1991cc available as an option (different racing classification)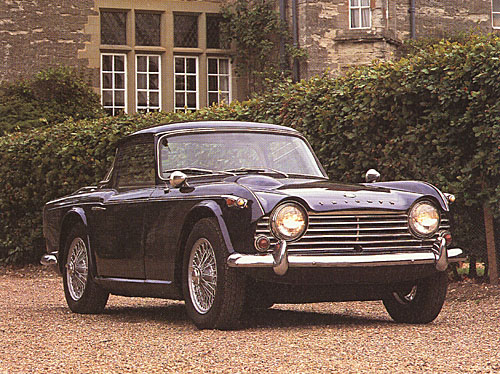 TR4A1965-67,
Production: 28465
Engine: 2138cc-104bhp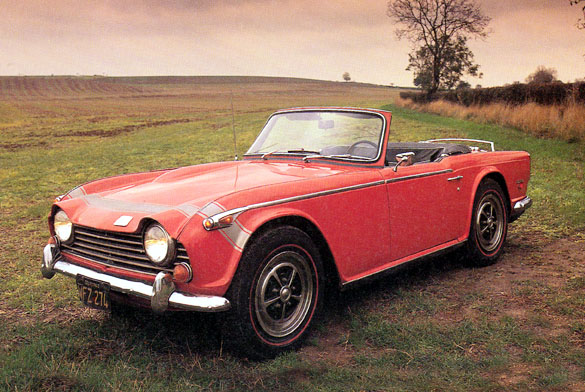 TR250 (TR5)1967-68,
TR250 production: 8484
TR250 engine: 2498cc-105bhp
TR5 production: 2947
TR5 engine:2498cc-150bhp (fuel injection)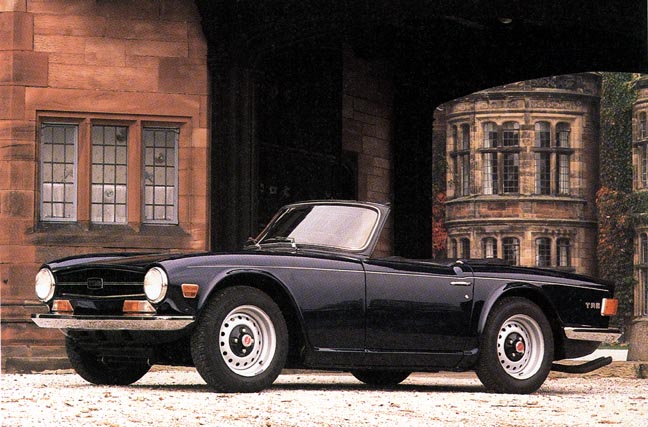 TR61968-76,
Production: 91950
Engine: 2498cc
1969-71 104bhp
1972-76 106bhp
Non US: 150bhp early cars
124bhp later cars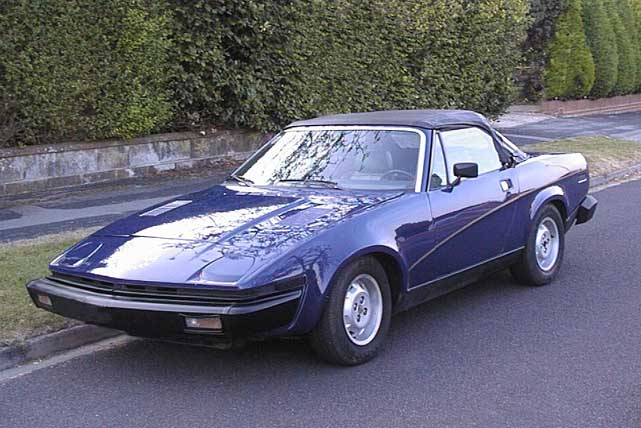 TR71975-81
Production:?
Engine: 1998
92bhp US, 105 Other Countries
Designed by Harris Mann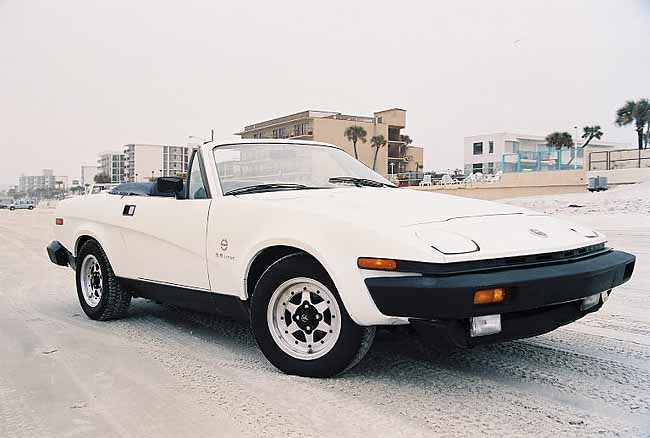 TR81978-80,
Production: 2497 (2308 of those to US)
Engine: 3528cc V8, 137bhp, 148 fuel injection
Visit a site dedicated to this model
Non-TR Models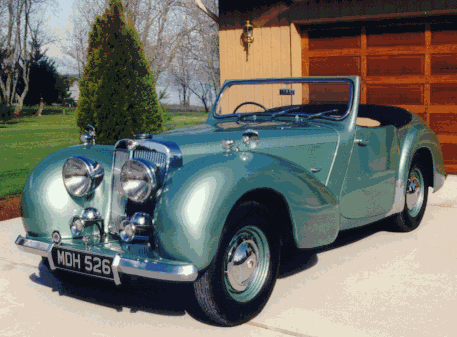 1800/2000
1800 Town & Country Saloon1946-49
Production: 4000
1800 Roadster 1946-48
Production: 2501
2000 Saloon 1949
Production: 2000
2000 Roadster 1948-49
Production: 2000
2000 Renown I Saloon 1949-51
Production: 6501
2000 Renown II Saloon 1952-54
Production: 2800
2000 Triumph Limousine 1951-52
Production: 190
Engine: 2088cc
Visit a site dedicated to this model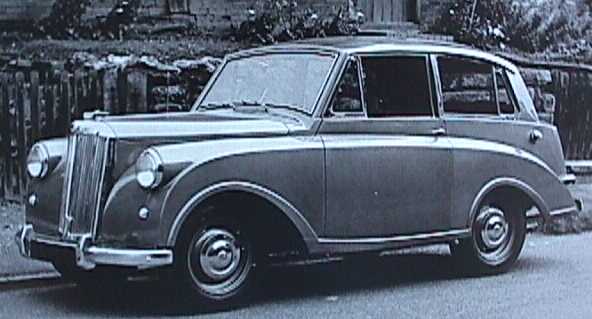 Mayflower1945-49,
Production: 34,000
Engine: 1247cc-38 bhp
Visit a site dedicated to this model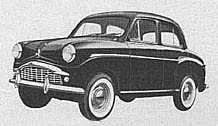 Standard 8 & 10 (Triumph 10)
1953-60 (in 1957 Standard changed to Triumph),
Production: 9907 sedans, 7351 wagons
Engine: 8-803 cc, 10-948 cc-40 bhp
Visit a site dedicated to this model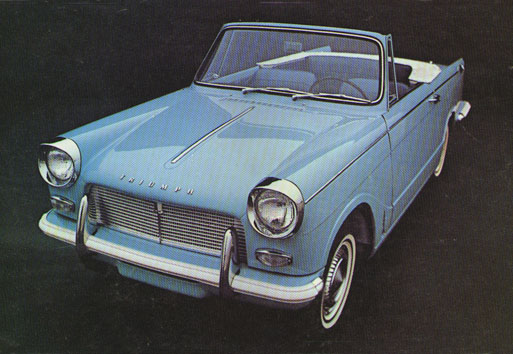 Herald
Mk1 1959-64
Production : 76860 sedans, 15153 coupes, 8262 convertibles
1200 1961-70
Production: 201142 sedans, 5319 coupes, 43295 convertibles, 39819 wagons, 5000 vans
12/50
Production: 53267 sedans
13/60 1967-71
Production: 38886 sedans (1547 w/sunroof), 11772 convertibles, 15467 wagons, 149978 unassembled
Engine: 1147cc-63bhp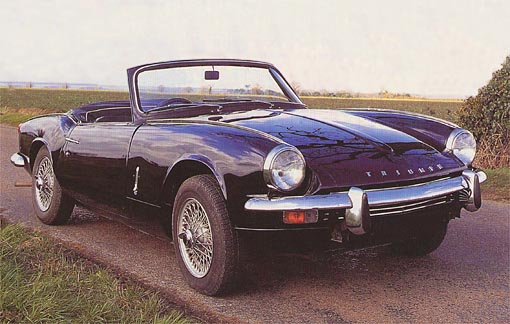 Spitfire
Mk1 1962-64Production : 45753
Engine: 1147cc-63bhp
Mk2 1965-66Production : 37409
Engine: 1147cc-67bhp
Mk3 1967-70Production : 45753
Engine: 1296cc-58bhp US, 75 others
Mk4 1971-72Production : 45035
Engine: 1296cc-48-52bhp US, 75 other
1500 1973-80Production : 82942
Engine: 1493cc-<48bhp US, 75 other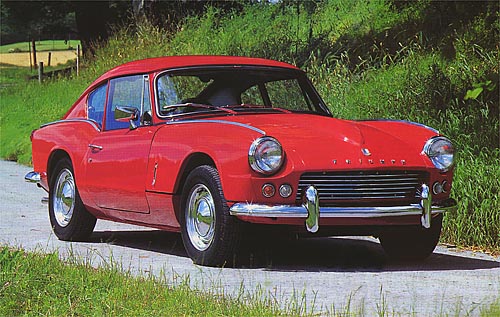 GT6
Mk1
Production : 16000
Engine: 1998cc-65bhp
GT6+(Mk2)
Production : 12000
Engine: 1998cc-95bhp US, 104 others
Mk3
Production : 13042
Engine: 1998cc-90bhp US, 104 others
Visit a site dedicated to this model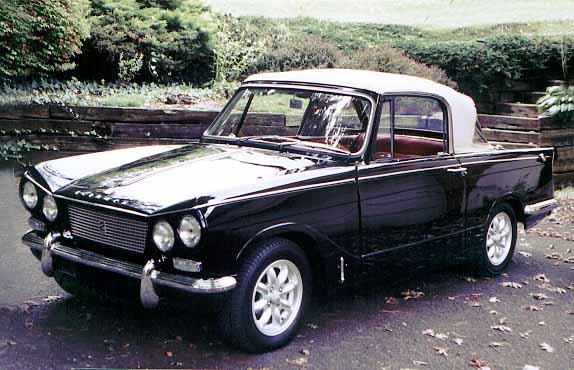 Sport 6 (Vitesse)
1600 (Sport 6)1962-66
Production: 22814 sedans, 8447 convertibles
2-litre 1966-68
Production: 7328 sedans, 3502 convertibles
2-litre MkII 1968-71
Production: 5649 sedans, 3472 convertibles
Engine: 1.6l (1962-66) & 2.0l (1966-71)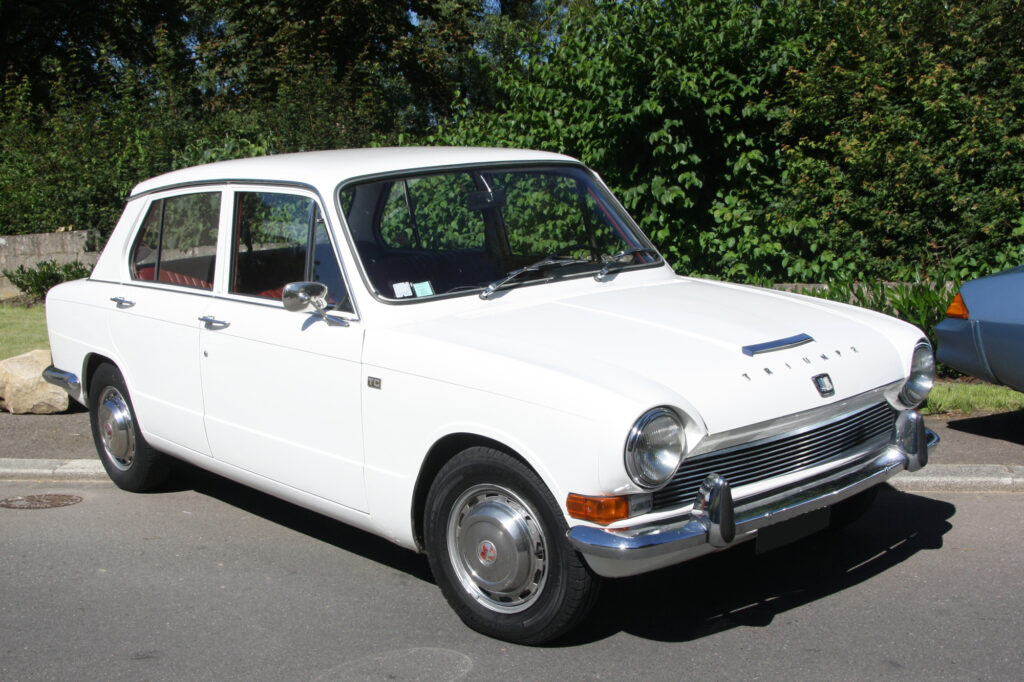 1300/1500/1850
1300 1965-70
Production: 113008
Engine: 1300cc-61 bhp
1300TC 1967-70
Production: 35342
Engine: 1300cc-75 bhp
1500 FWD 1970-73
1500TC RWD 1973-75
Stag1968-77,
Production: 25,877
3.0 l V-8 Engine
A Michelotti design that used a Triumph 2000's suspension, floor pan, and drive train
Visit a site dedicated to this model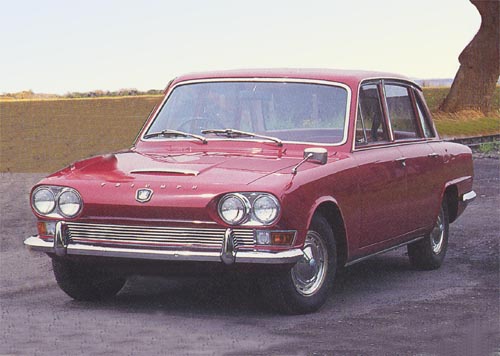 20001963-1969,
Production: 113157 (sedan)
7488 (wagon)
Engine: 1998cc-84bhp (91 after 1974)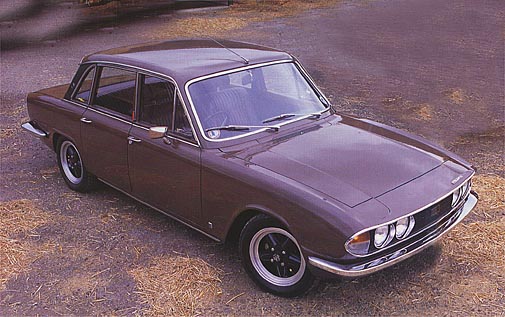 2500/2.5 PI
2.5 PI Mk1 Sedan 1968-69,
Production: 8658
2.5 PI Mk1 Wagon 1969
Production: 371
2000 Mk 2 Sedan 1969-77
Production: 92053
2000 Mk 2 Wagon 1969-75
Production: 7118
2.5 PI Mk 2 1969-77
Production: 43353
2.5 PI Mk 2 Estate 1969-77
Production: 4102
2500 TC & S Sedan, 1974-77Production: 37752
2500 TC & S Wagon, 1974-77
Production, 2601
Visit a site dedicated to this model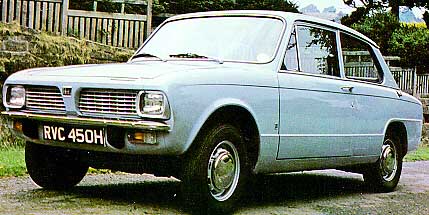 Toledo
1300 1970-76
Production: 25877
Engine: 1300cc
1500 1970-76,
Production: 5888
Engine: 1500cc
Sold in the UK as a 1300cc, overseas 1500cc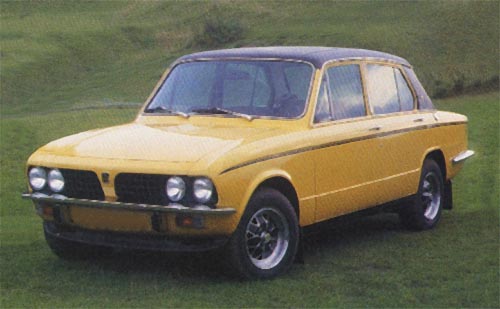 Dolomite
1500 TC sedan1973-76
Production: 25549
1500 1976-80
Production: 43235
1850 HL 1972-80
Production: 79010
Dolomite Sprint1973-80
Production: 22941
1300 1976-80
Production: 32031
Others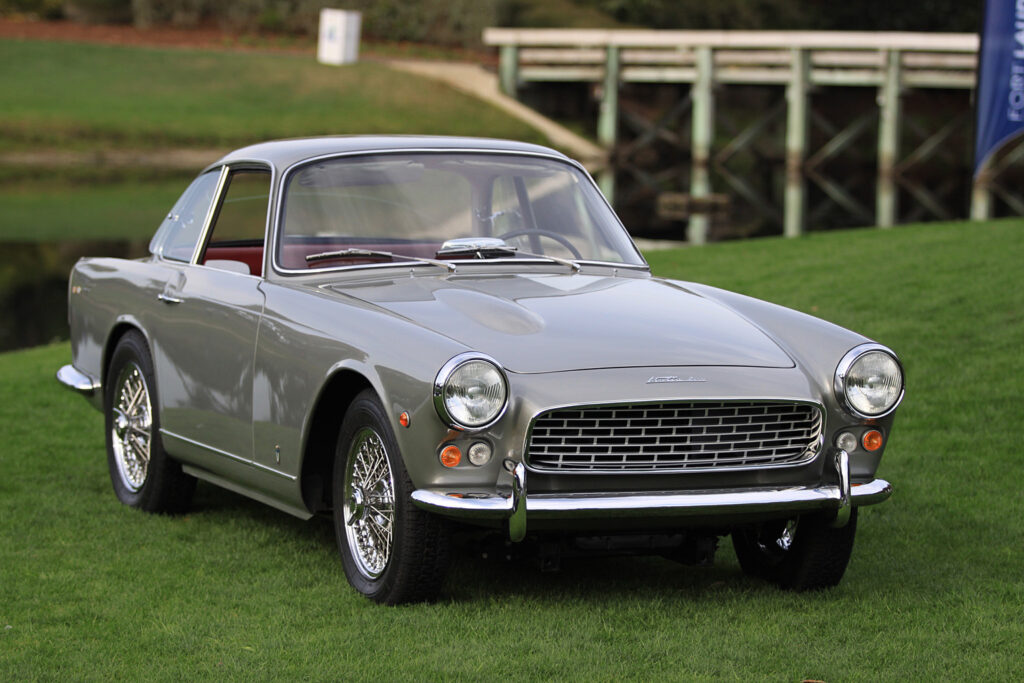 Italia 2000 GT1959-63,
Production: less than 300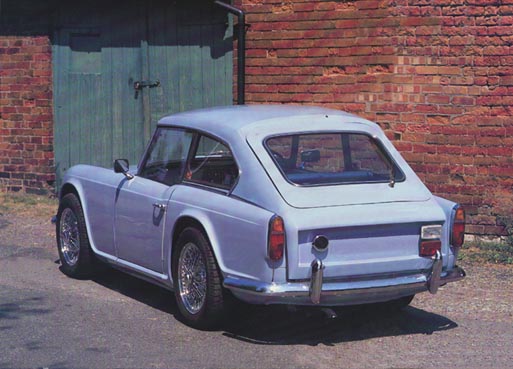 TR4 Dove1963-65,
Production: just under 100 conversions
Engine: 2138cc-100bhp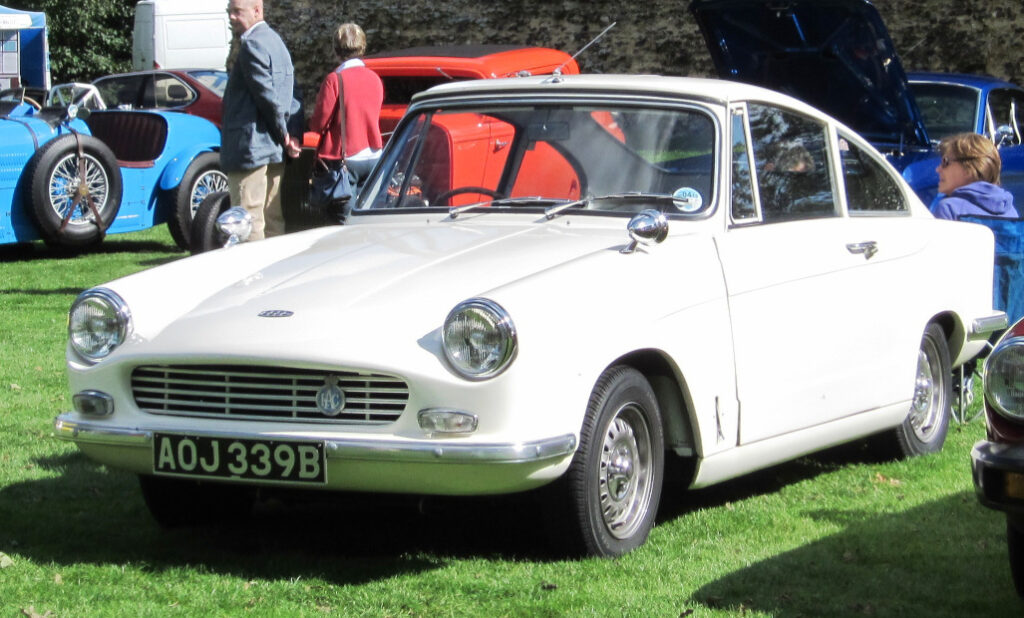 Bond Equipe GT2+2, GT4S, 2-Litre
1963-65,
Production: just under 100 conversions
Engine: 1147cc Spitfire MkI engine for GT2+2 and GT4S
2.0 liter from the Vitesse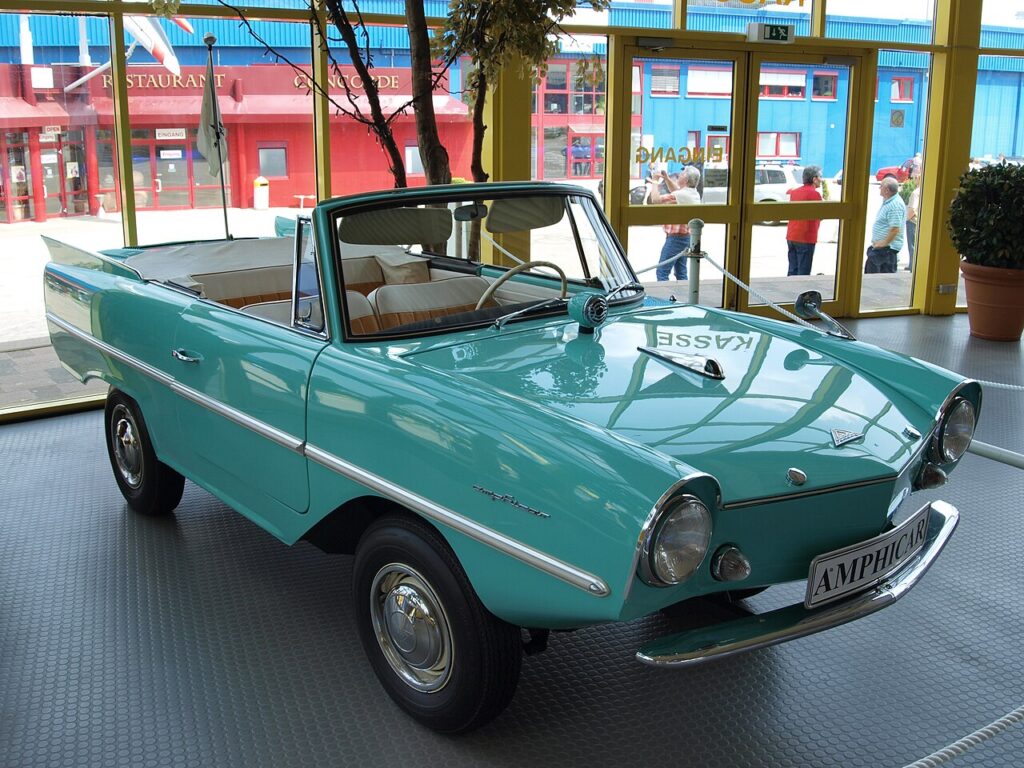 Amphicar
Manufactured in Berlin Germany this car/boat was made from 1962 to 1967. Approx 4500 were produced, most went to USA (at least 3700)
Engine: used Herald and Spitfire engines from all years